This data visualization project is an analysis of the Core Trends Survey, administered by the Pew Research Center. The survey was intended to determine whether or not Americans think the internet is good for bad for society, and the influences on those beliefs. Above is a bubble chart representing the respondents general attitudes about the internet. It's clear to see that the majority of these respondents find the internet to be a good thing for society. Through my analysis I sought to determine what influences these sentiments.
The following questions are a sample of the questions asked in the survey:
About how often do you use the internet? Do you ever use social media sites like Facebook, Twitter or Instagram? Thinking about the social media sites you use... About how often do you visit or use [insert social media]? Would you say the internet has mostly been a good thing or a bad thing for society? Would you say the internet has mostly been a good thing or a bad thing for YOU personally? What is your age?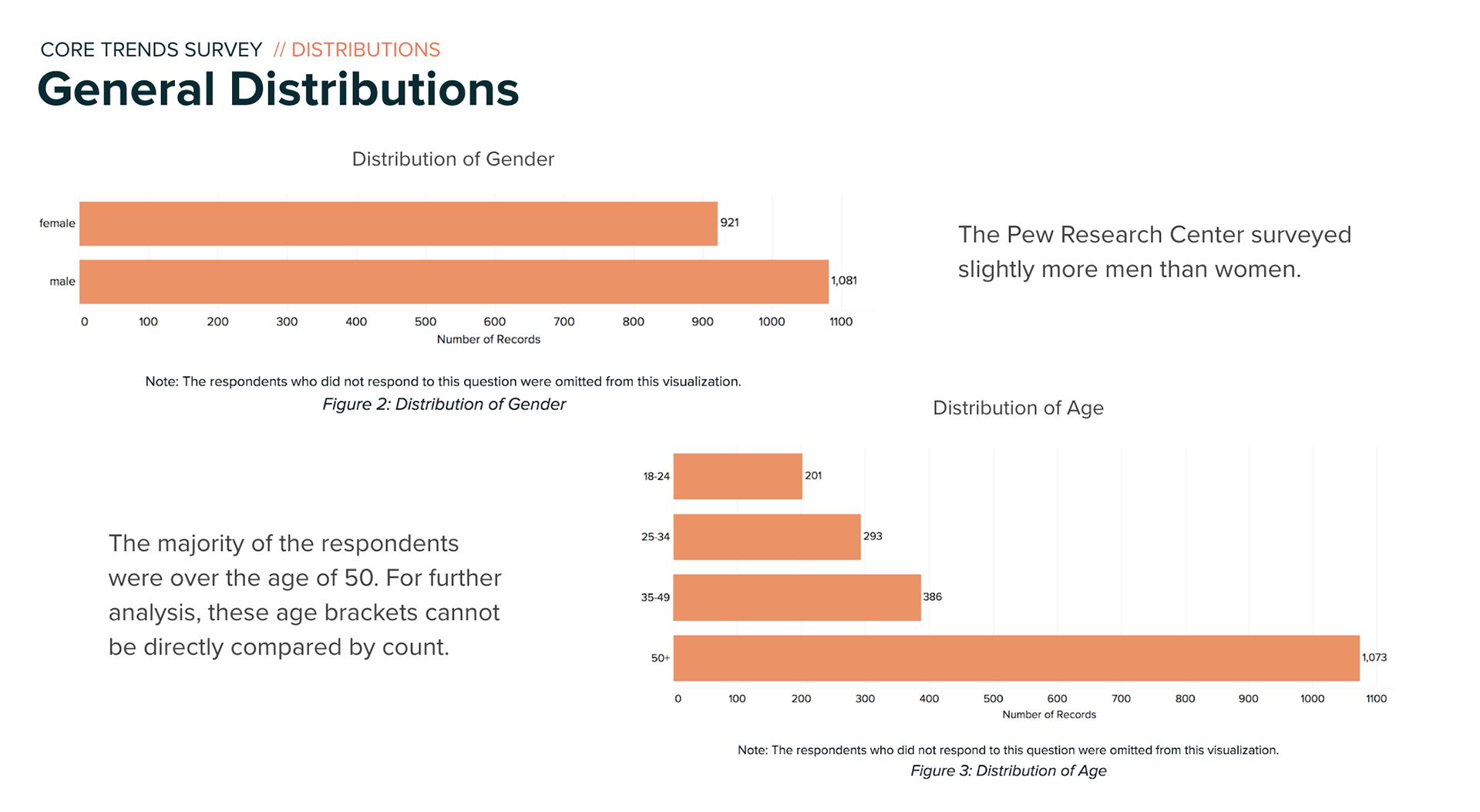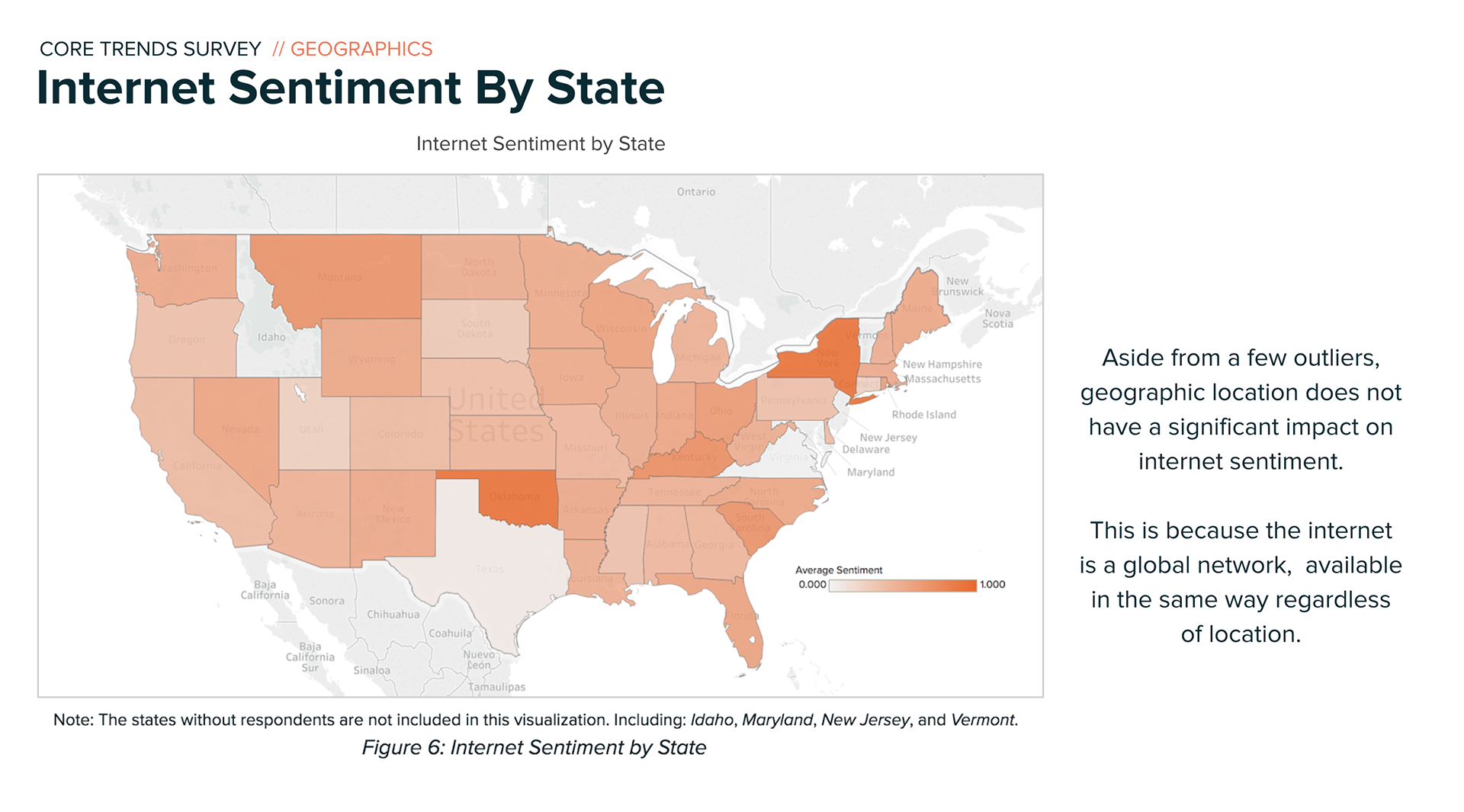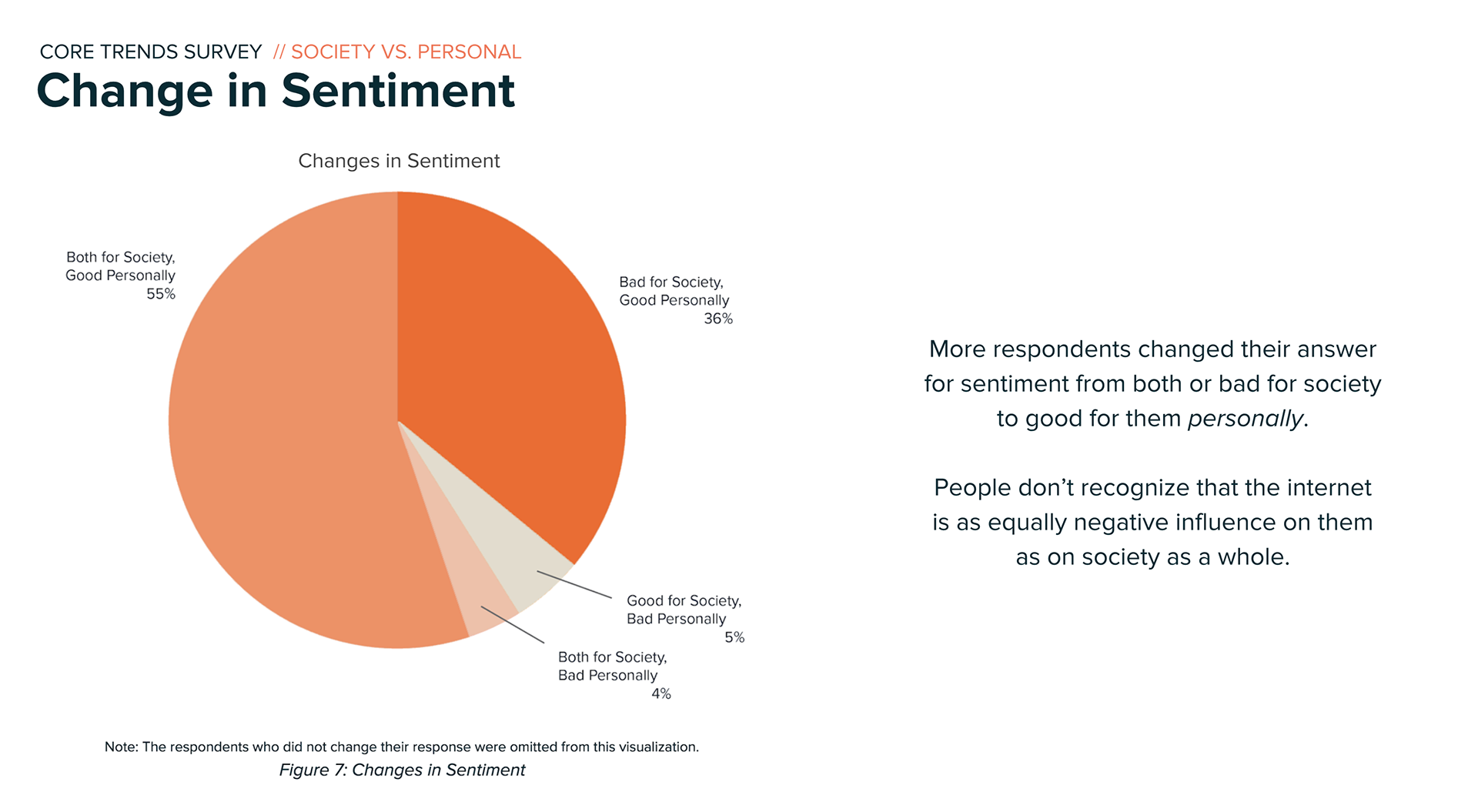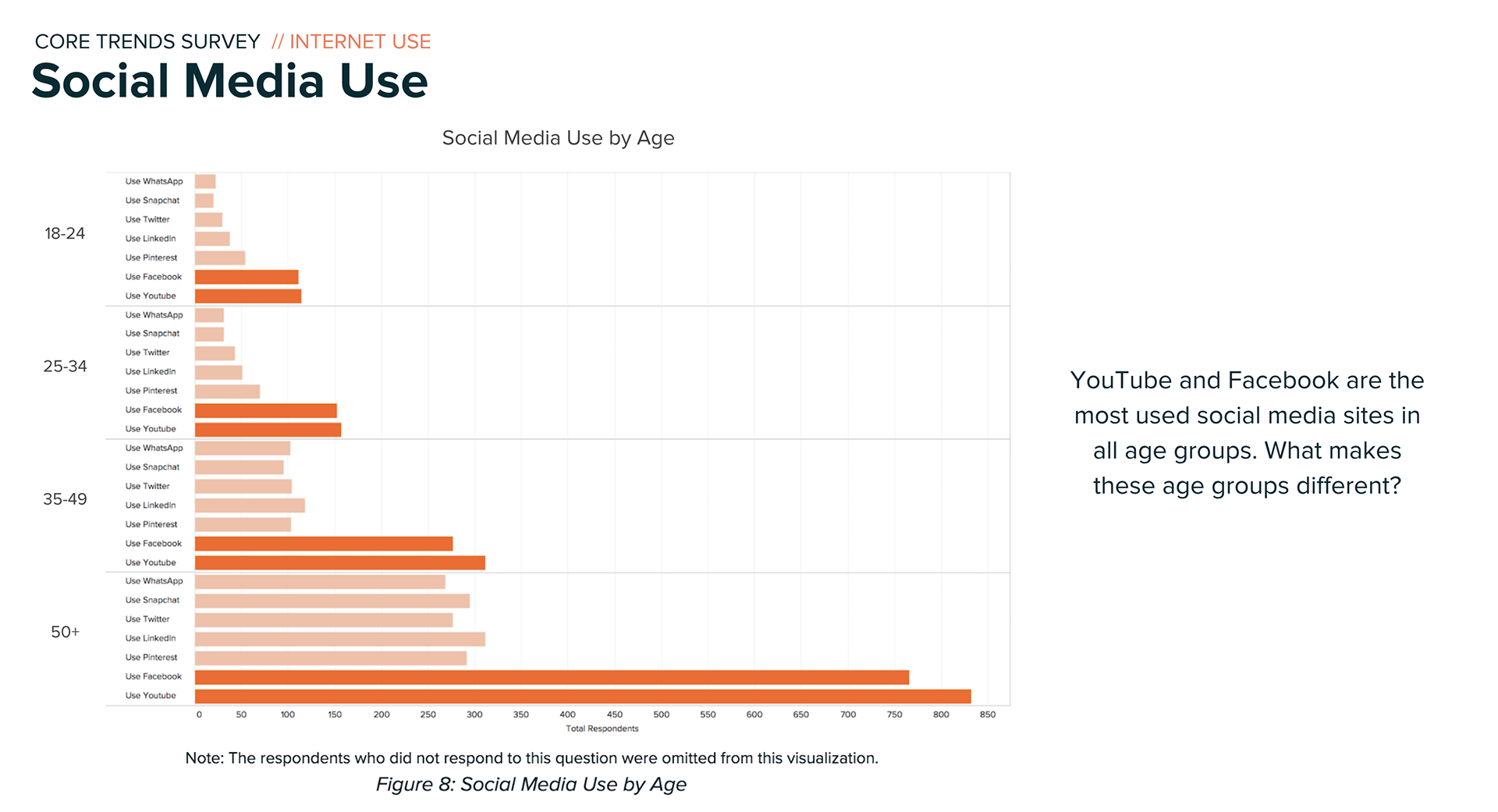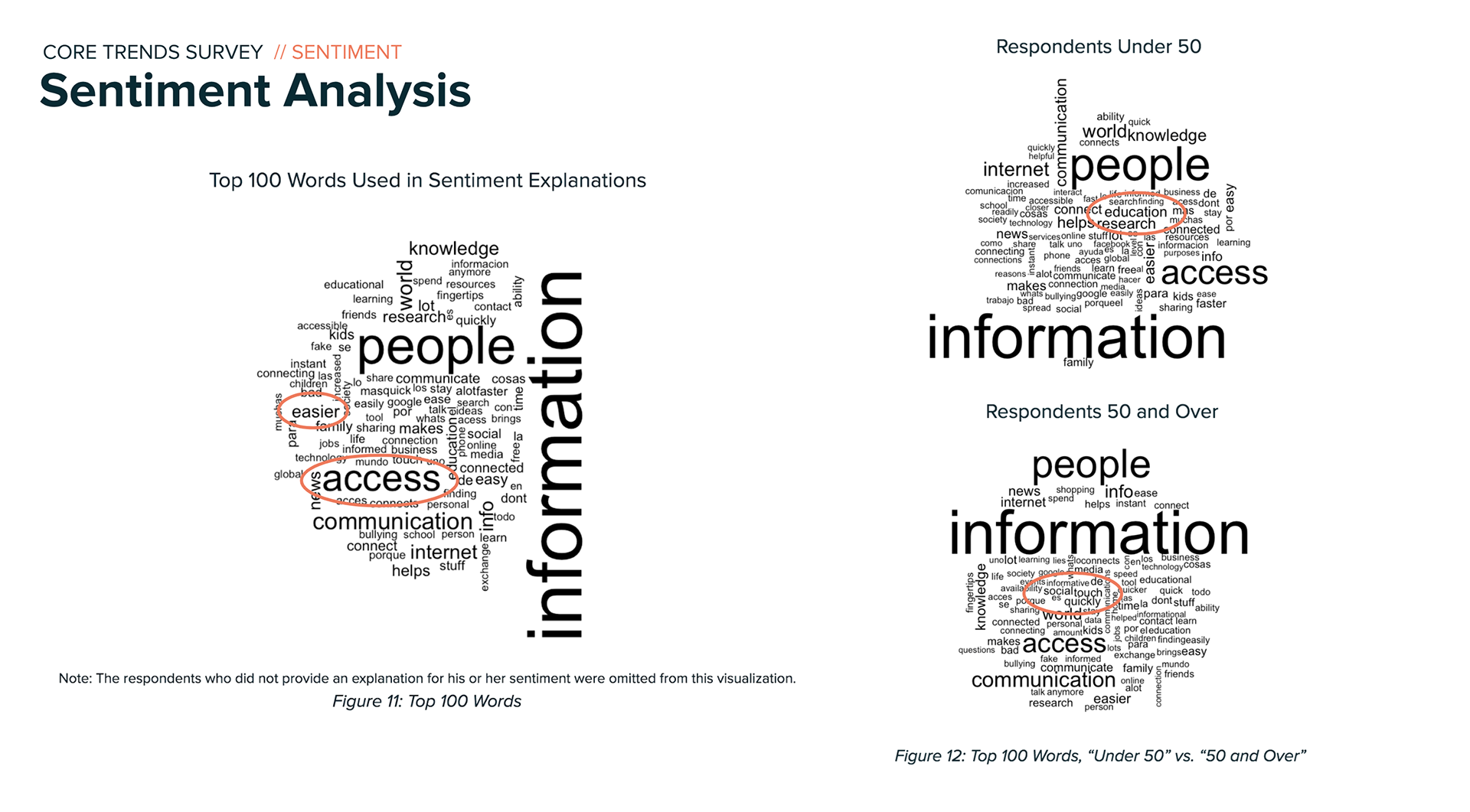 Digital marketing has become one of the most prominent methods of targeted communications to consumers. Assuming that this survey was taken from a random sample of United States residents, marketers can draw significant conclusions about their target markets and where they are spending their time online.

A common worry in the digital world today is privacy. Privacy concerns are among the highest concerns about the internet and its influence on society. While marketers tend to use information about consumers to customize advertisements and offerings, the Core Trends Survey provides valuable information to marketers about the types of people who have positive and negative sentiments about the internet. This analysis has provided a strong beginning to understanding why these respondents feel this way, but there is more that can be done to classify these respondents into segments based on demographics, sentiment, etc. While the Core Trends Survey contains responses from 2,002 individuals, more respondents and more data would further justify this analysis.
This project is in no way associated with the Pew Research Center or the Core Trends Survey.