design thinking for innovation project
Goal:
Work with a team on a design project, utilizing and exploring concepts discussed in class.
As a team, we assumed that we were a consulting team that has been hired by an organization needing our expertise. We were tasked with identifying the next opportunity and developing a completely new offering that is part of an overall larger experience, which is ultimately designed to create value for a specific, targeted set of people. Additionally, we considered how your ideas will make the world a better place (at least for our target customers) and will not just be more "stuff" for them to purchase and consume.

Part 1: Building Empathy: Immerse & Plan Research
In this phase of the research project, my team and I developed four research methods to study graduate student influences on apparel choices. The four methods are shown below.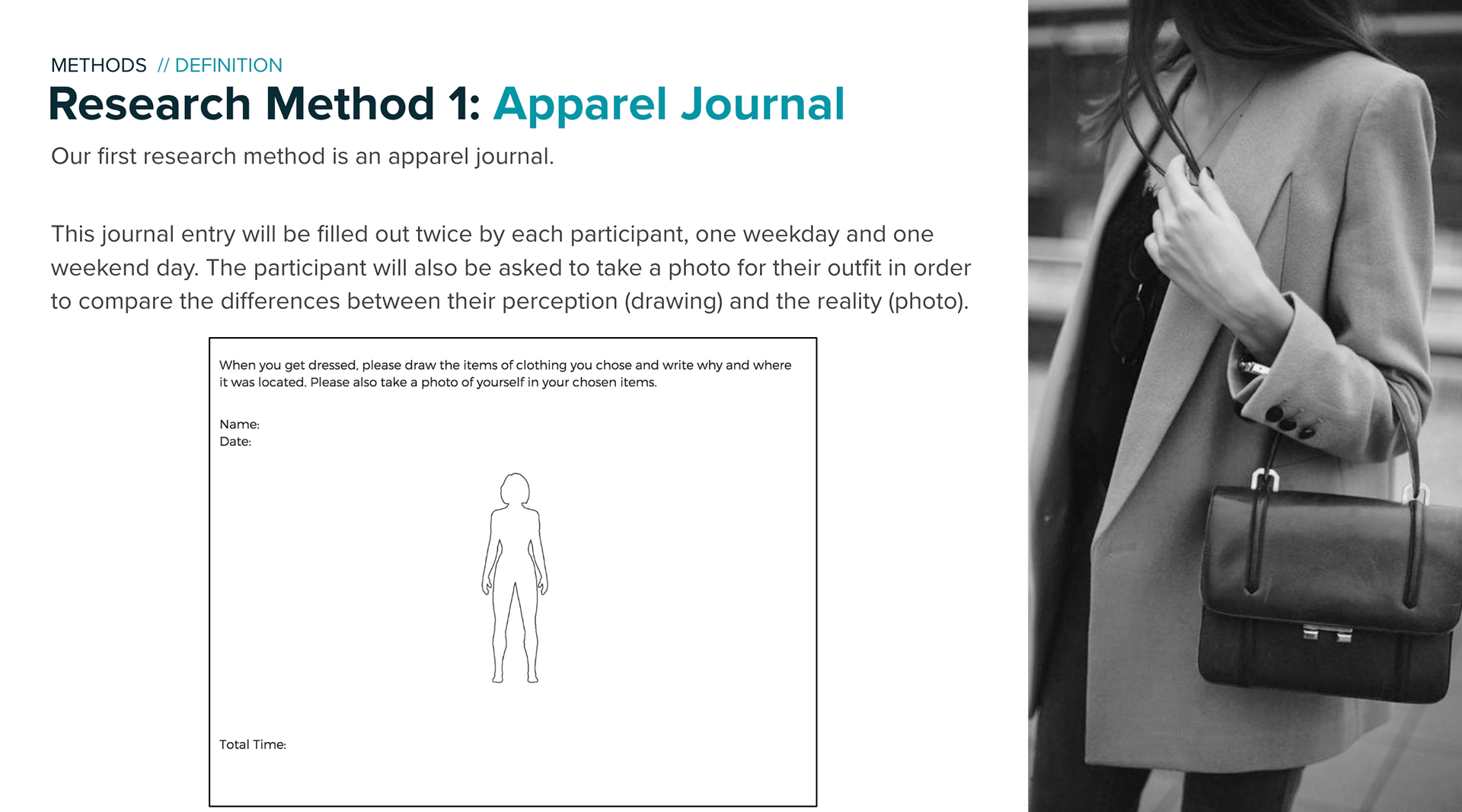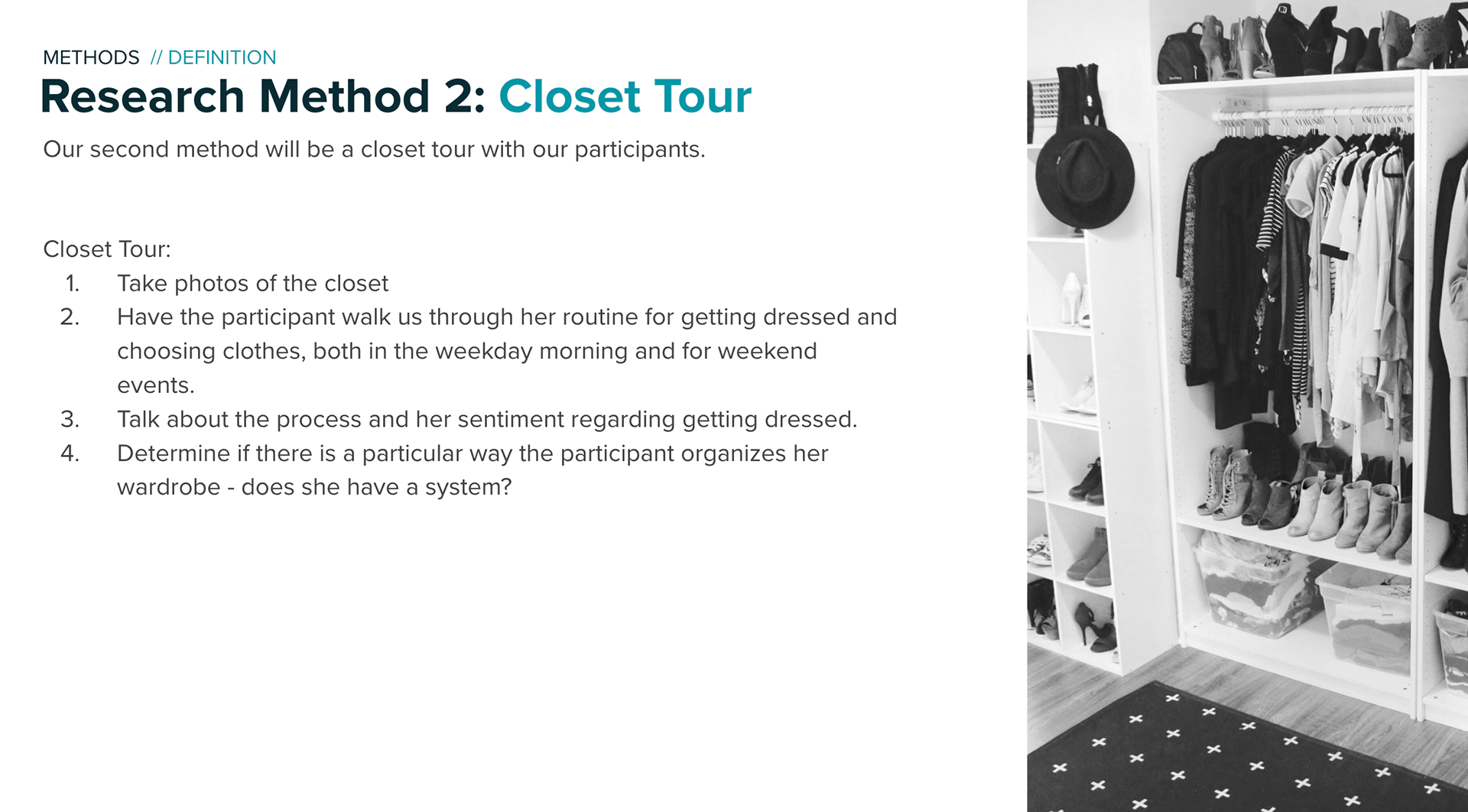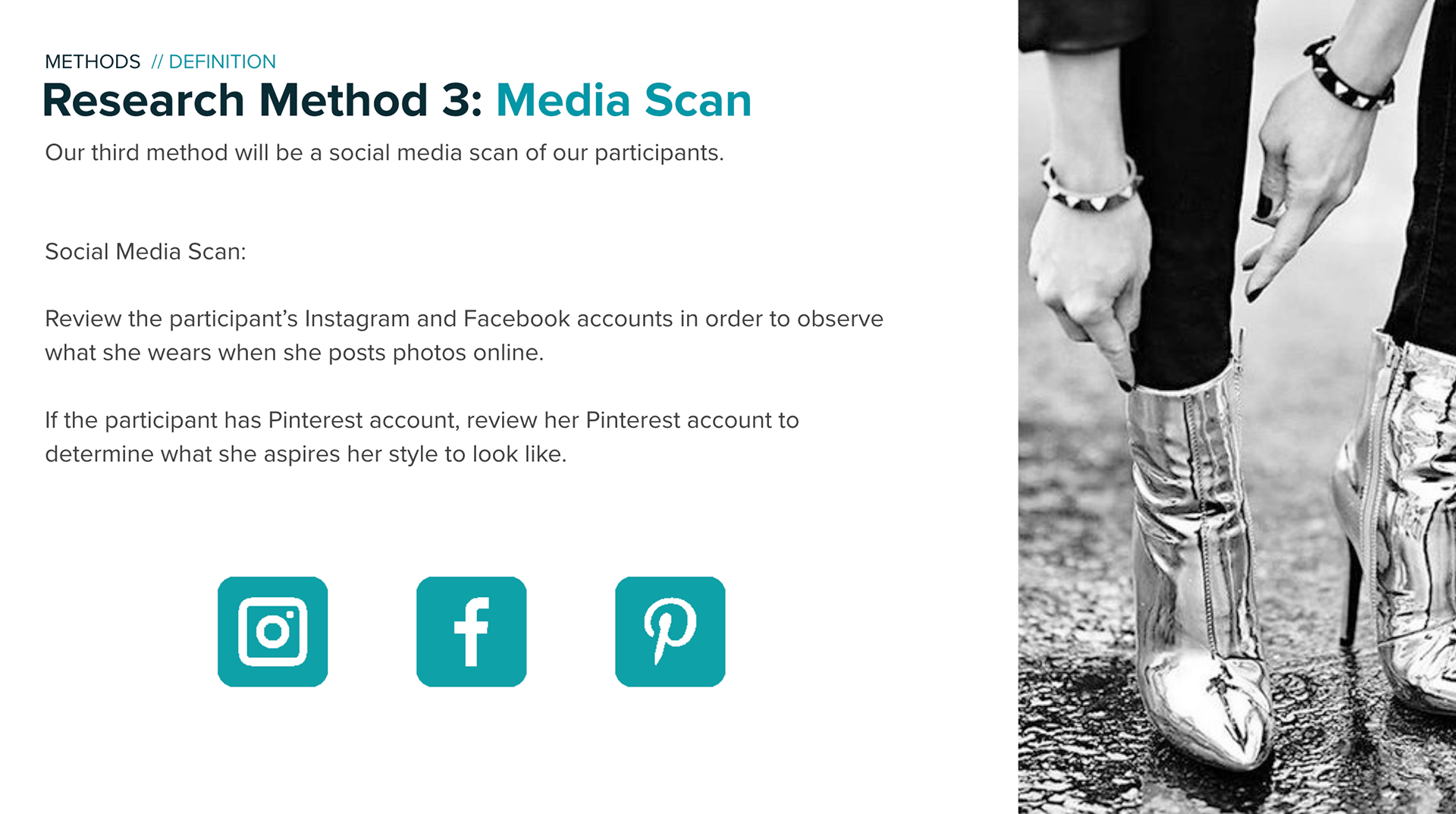 Part 2: Defining the Challenge: Analyze Insights & Create Challenge Statements
Once we gathered our research, I developed a "template" we could use to standardize our research across our participants. By using this template, we were able to determine the major themes surrounding graduate student apparel choices, and develop laddered challenge statements to solve in Part 3 with a prototype.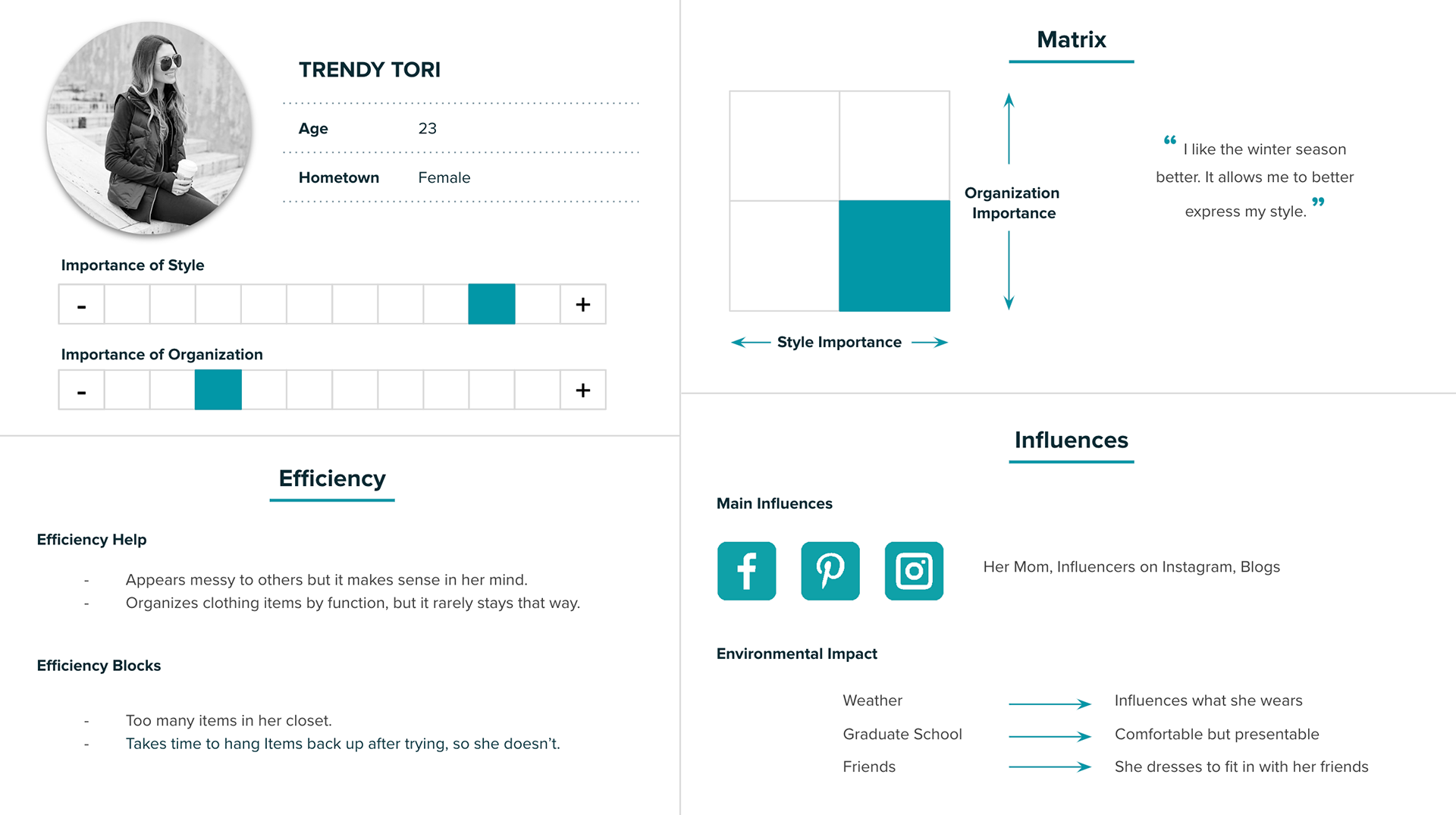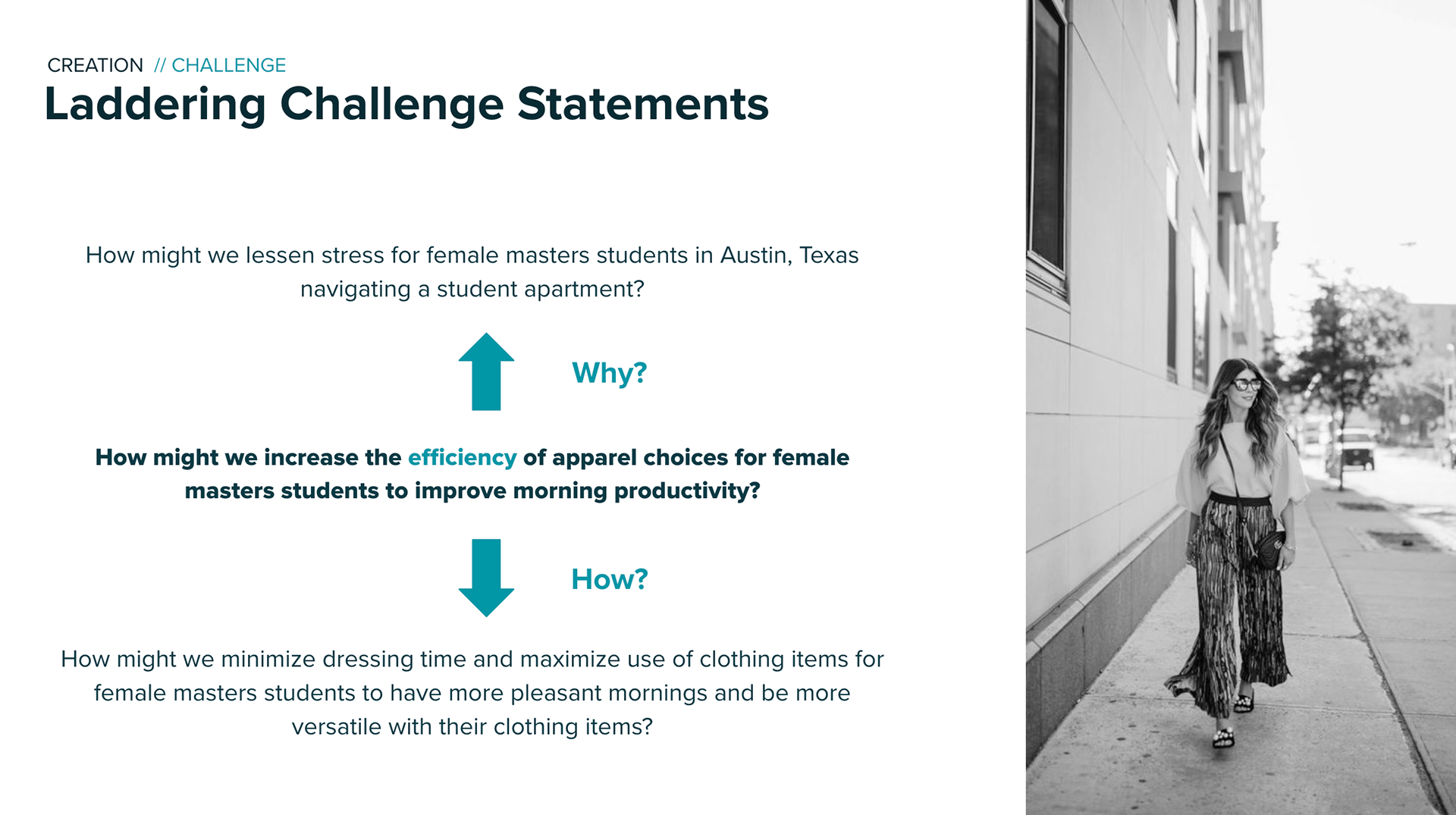 Part 3: Ideating, Prototyping, & Testing
In Phase 3, we used our insights and challenge statements. Our final prototype, the "Smart Closet", is an installation and app combination to increase the efficiency of clothing choices.