The tranSTUDIO engages emerging digital tools with respect to Architecture and Design.
Trap[STAIR] is a dynamic staircase concept that rests in a stage floor and drops down to create a spiral staircase.
Design and Model Construction: Madeline Meekins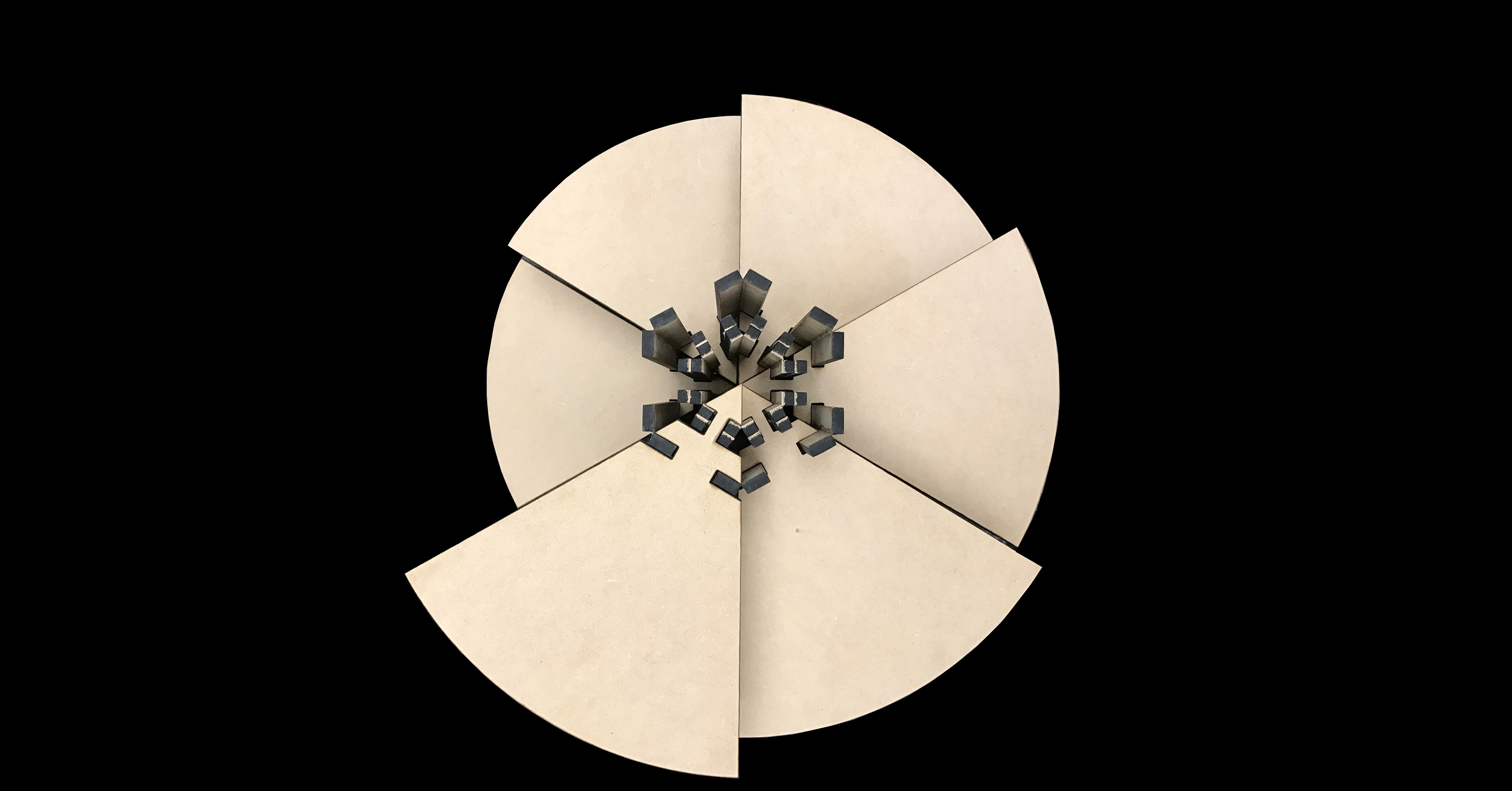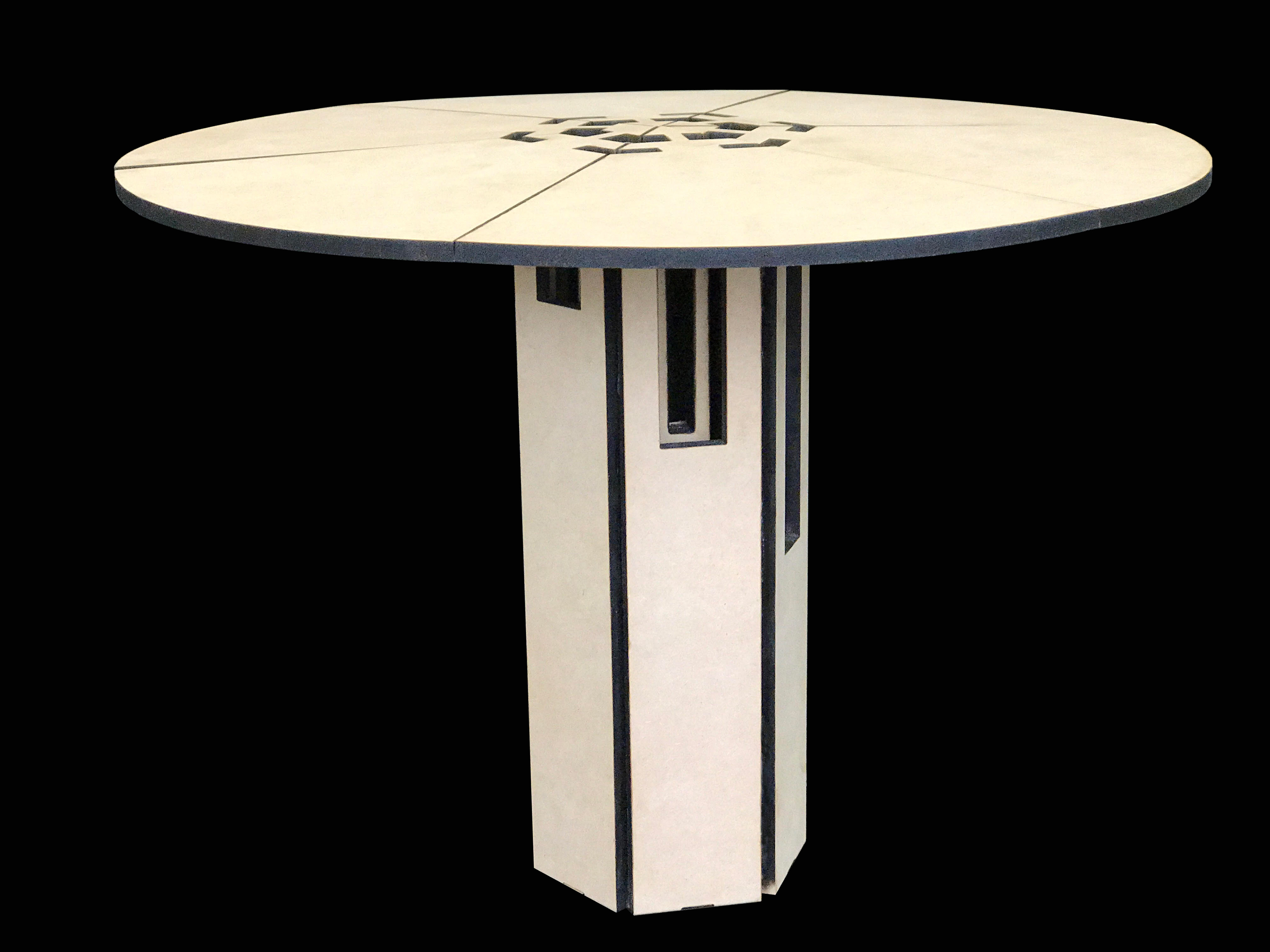 Helix Breathing Breezeway
The Helix Breathing Breezeway is a dynamic building skin designed for the Langford Bridge at Texas A&M University. 
Design Team: Madeline Meekins, Laura O'Loughlin, Jocelyn Zuniga, and Ashley Hampton