2019 girl day at ut austin
Girl Day at UT Austin is a free event for K-8 students held at The University of Texas at Austin campus. Over 8,000 students participated in over150 free-flowing hands-on activities and demonstrations hosted by volunteers, student organizations, corporate partners and community organizations. Students get the chance to explore engineering, science, math, and technology at their own pace throughout the event.

I serve as an MSPO (Master of Science Programs Office) Ambassador and I had the opportunity to serve on the 2019 Girl Day Committee.  As part of the committee I contributed to the design of the MS Program activity: the creation of an ap. The girls were presented with the following choices and learned to think critically about what the best business decisions will be.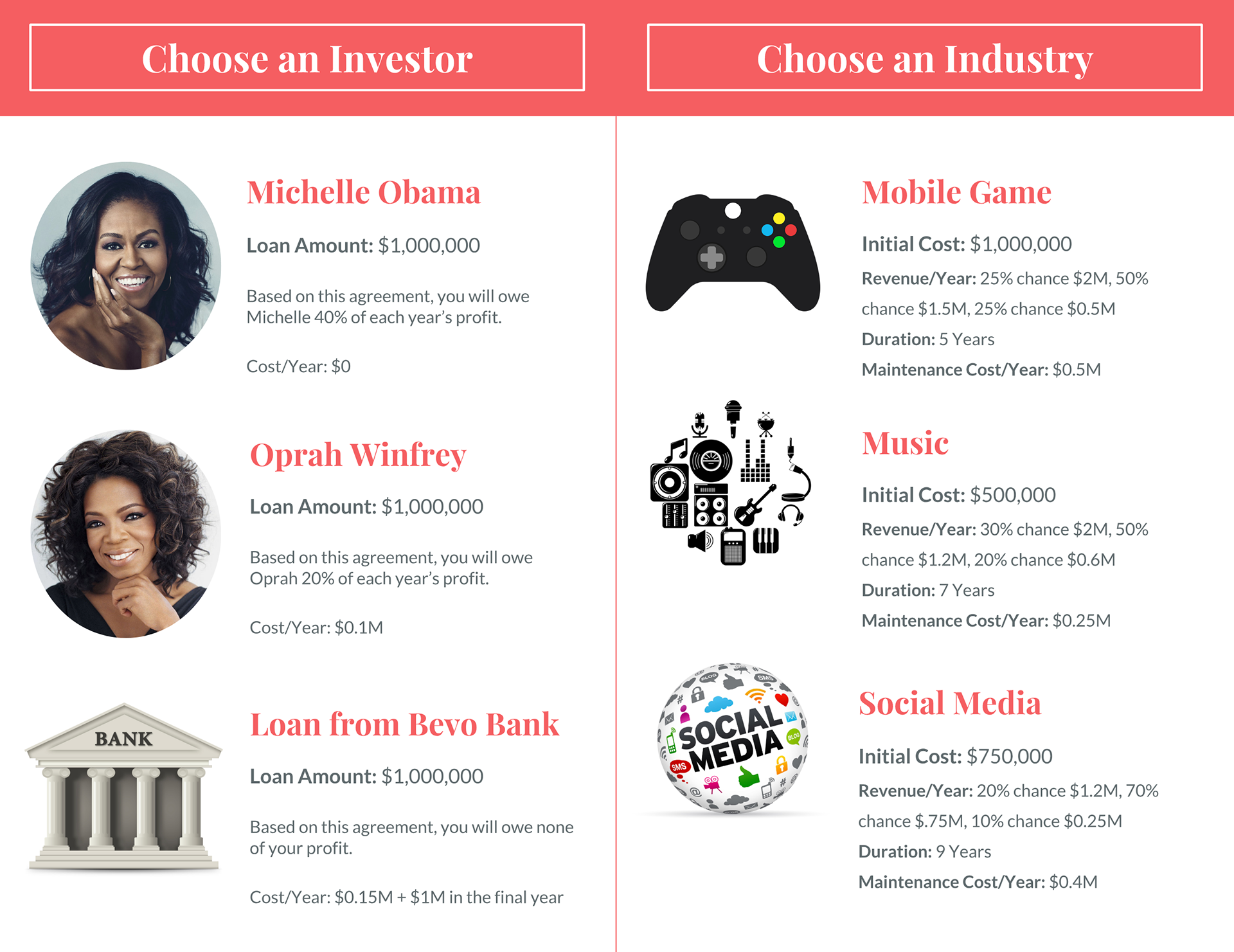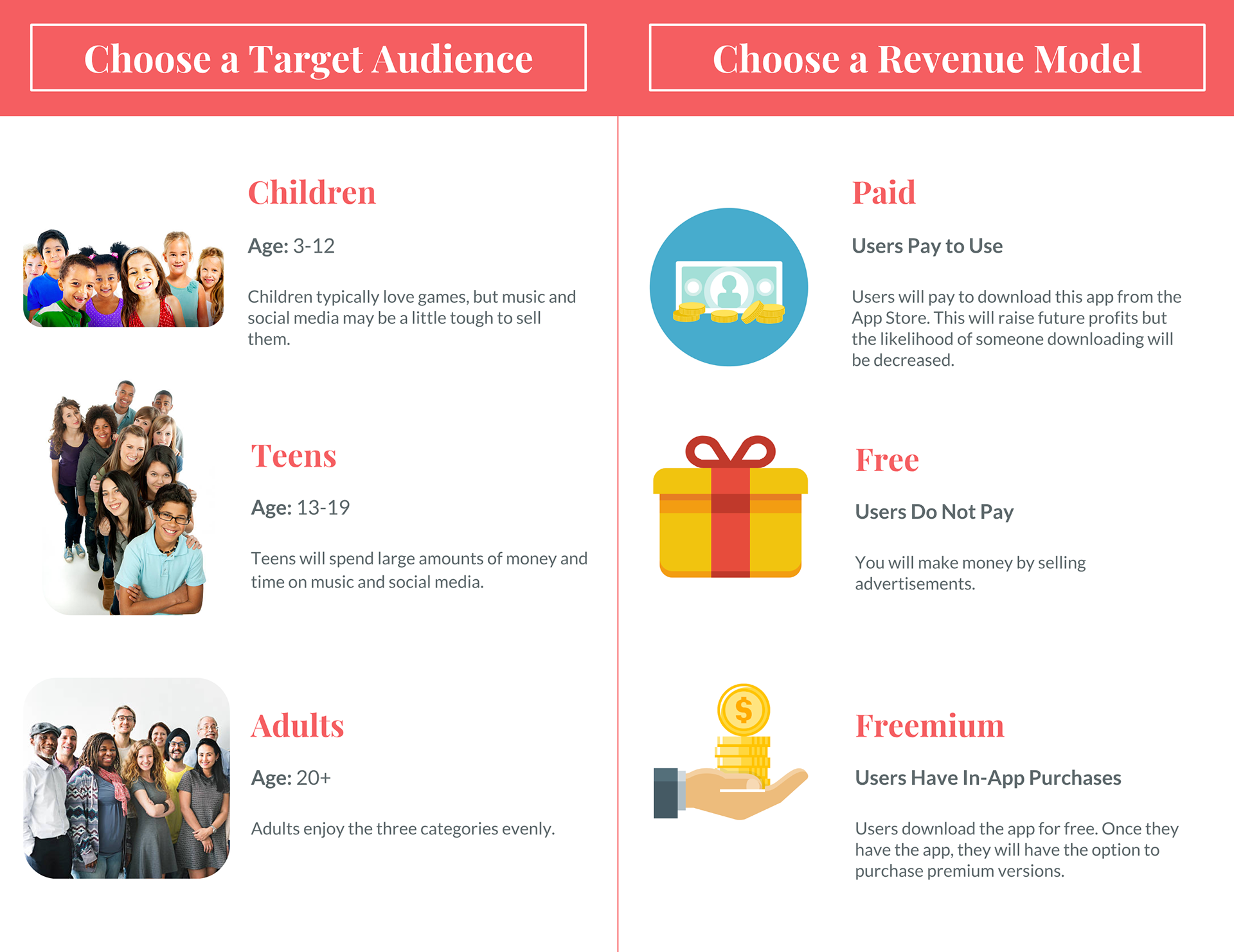 Activity Creation: MSPO Girl Day Committee
Handout Development: Maddie Meekins